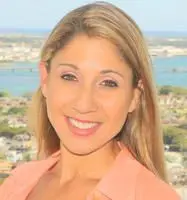 My interest in helping others actually began at 10 yrs. old after receiving a phone call from a client which was meant for my father who was a counselor. I explained to him that my father was not home, yet the client continued to share his pain with me. I felt a tug at my heart and my natural response was to comfort him. In retrospect, I believe the seeds of my present career were actually planted during that experience.
Studies have shown that success in therapy has been related to an individuals' level of comfort and connection with a therapist. I strive to bring lively interest, compassion, perception and appropriate guidance to motivate individuals. As a result, I help individuals move from a sense of despair to hope. Furthermore, clients begin to appreciate what they do have in their lives and a healthier sense of identity forms.
I am a licensed Marriage and Family Therapist specializing in individuals, couples and family therapy. I have a wide range of experience in the mental health field and have dedicated 15 years which include: outpatient mental health clinics/case management, domestic violence shelters, school systems, developmental disabled programs for Autistic children and supporting couples.
I have special interest/training which includes: Recovering from affairs, depression and anxiety. I also address stress management, building self esteem, couple counseling and parenting. Other areas of focus are: domestic violence, codependency, separation, life transitions, mood/personality disorders
EDUCATION
BA- University of West Oahu, 2005
(Psychology)

MSCP- Chaminade University of Honolulu, 2008
( Master of Science Counseling Psychology/ Emphasis- Marriage and Family Counseling)

LICENSE
Hawaii Licensed Marriage and Family Therapy #296 (LMFT)
National Certified Counselor ( NCC)
Membership
Hawaii Association of Marriage and Family Therapist (HAMFT)

I look forward to working with you and restoring hope back into your life!
SATURDAY/SUNDAY APPOINTMENTS ARE ALSO AVAILABLE