Welcome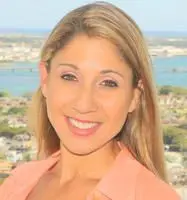 MALIA CABRAL IS NOT CURRENTLY ACCEPTING NEW CLIENTS
Do you ever feel nobody understands what you're going through? Does STRESS from work, relationships, family, and finances have you ready to crumble? Are you contemplating ending your relationship due to constant bickering and resentment? Feeling intense hurtful pain after an affair and not able to trust again? Do you feel lost after a separation? Are you experiencing sadness and struggling to lift your spirits? If any of these situations relate to you, remember your life does not have to be this way and can be addressed through counseling. If you're telling yourself hmmmm… maybe later, I'll get help then remind yourself that you have taken the time right now to explore professional help.
Something deep inside of you is tired of feeling negative and wants it to STOP. So don't wait another day to improve the quality of your life. There is hope, and I want to be able to help you come to terms with what is going on in your life and get you back on track to enjoying a fulfilling life.

"Nobody can go back and start a new beginning, but anyone can start today and make a new ending. " -Maria Robinson -
Hours of Operation: Weekends included
Tues, Thurs, Sat & Sund: 8am-6pm
Mon, Wed & Frid: Closed
Virtual/video chat are being offered from the comfort of your home along with in-person office sessions.